OCamlCore is a well recognized software and services company in the OCaml community.
It was created in February 2008 and since then has been providing services and software to corporations, as well as to the OCaml community. Its dedication has been widely acknowledged.
It has been a member of the CAML Consortium since 2008.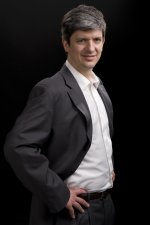 Sylvain Le Gall, CEO
Sylvain Le Gall founded OCamlCore and heads the company. Prior to OCamlCore, he worked for SAGEM DS and Metaware Technologies. Since 2003, he has also been a well-known Debian contributor where he has taken part in creating the most complete OCaml distribution for Linux. He learned OCaml with Didier Rémy and Luc Maranget at Ecole Polytechnique in 2002. He received engineering degrees from the prestigious Ecole Polytechnique and Telecom Paris engineering schools, and is a specialist in computer science.